Two suspects wanted after Rockville home invasion | News
ROCKVILLE, Md. (WUSA9) -- Two men wearing masks broke into the home of an older Rockville couple Wednesday afternoon, Montgomery County police said. 
Authorities are still looking for the men, who are described as black males wearing masks. The suspects are believed to have fled on foot, but police are not ruling out the use of a getaway car.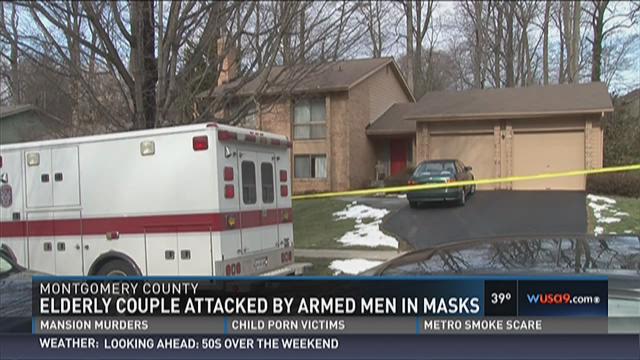 The two men then "ransacked" the home before leaving. Police say the man and the woman were not injured. 
A man claiming to be the son of the couple said the two men claimed they were with an electric or plumbing company.  
"My dad was knocked on the ground and he was tied up apparently with the cable from the fax machine," the man, who wished only to be identified as Jordan, said. 
A large police presence was seen near the home after the invasion was reported. A police helicopter and K-9 units were used to search for the two suspects. 
A neighbor also told police some subjects came to his door prior to the incident. Police did not say if they were the same suspects but said they matched the description of the two men at-large.  
"It's the kind of neighborhood where we leave our garage door open when we're walking the dog or just out for a walk," Michael Feinstein, a nearby resident, said. "It really makes you think about whether you have to change the way you live."
Anyone with information about the incident is asked to call the Major Crimes Division at 240-773-5070. 
Like this story? Like us on Facebook.