'Noah's law' hearing scheduled Wednesday | News
ROCKVILLE, Md. (WUSA9) -- Last December the Montgomery County Police Department lost one of their very own to a suspected drunk driver.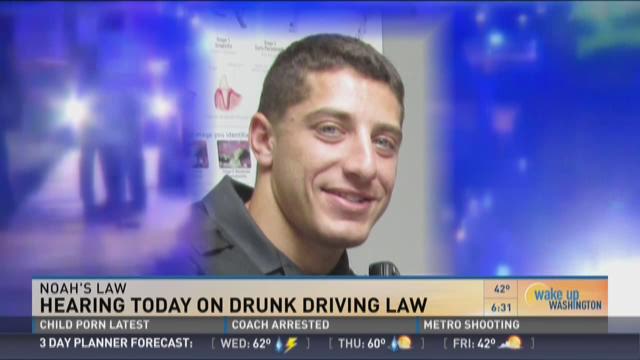 PREVIOUS: 
Officer's death may save lives, keep drunk drivers off roads
This year, a bill named after Officer Noah Leotta, aims to protect everyone on the road. Advocates for tougher penalties when it comes to drunk-driving are expected to make an announcement on Wednesday. 
Lawmaker are lining up behind a bill to require all convicted drunk drivers to install ignition interlock devices in their vehicles for at least six months. Similar bills have stalled in the legislature for years. The new legislation is named in honor of Leotta, who was killed by a suspected drunk driver. The locks hook into your ignition system. If blow into them and you've been drinking, you cannot start your car.
Officer Leotta's parents are expected to join officials and police officers who have been injured by drunk drivers in the past to show support for Noah's law. 
 If the state decides to pass the law Maryland will fall in line with 25 other states that require all drunk drivers to use ignition interlock devices. 
Like this story? Like us on Facebook